Option 1: Typed BBcodes




Use URL within brackets '[' and ']' AND '[/' and ']' to add a link to your post. Note the backslash ' / ' to close the link.




Three versions. See examples below:
Option 2: Toolbar Link
From the text of your post, highlight the text you'd like to be the link:
Then click the hyperlink icon from the toolbar
Edit the 'Address' (prepopulated with the text you highlighted) to be the URL you'd like to link to: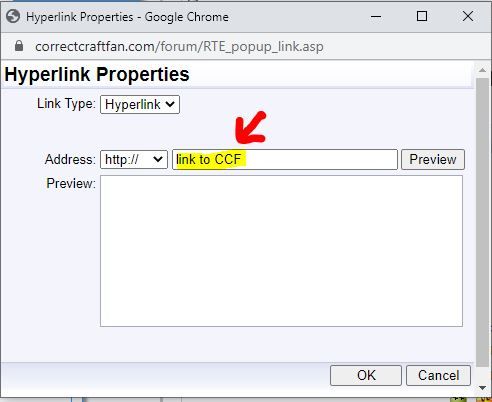 Click OK.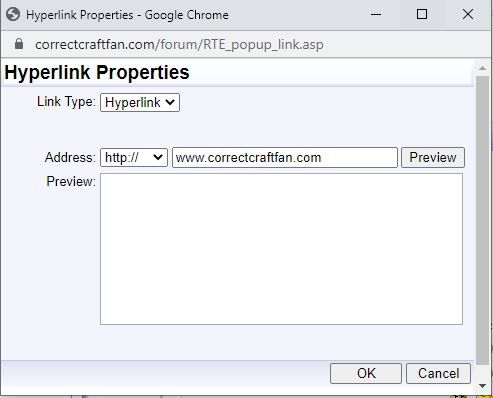 This is a http://www.correctcraftfan.com" rel="nofollow - link to CCF



-------------
Former:
/diaries/details.asp?ID=6170" rel="nofollow - 97 Sport Nautique
1994 Ski Nautique
86 Silver Nautique
79 Mustang