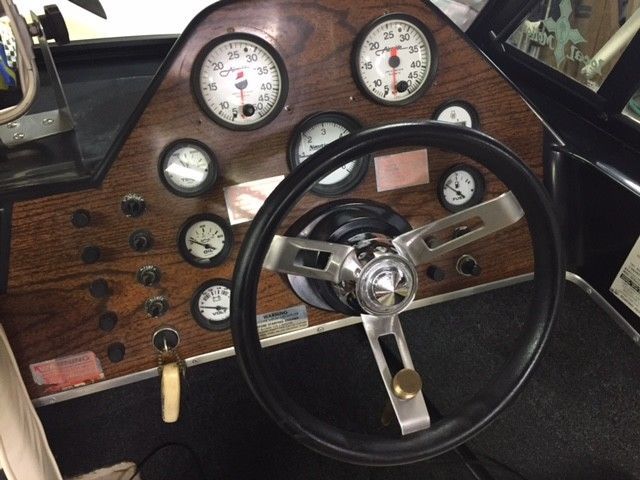 Here's an 82 dash from somewhere on the internet. The fuse next to the key is the ignition fuse and it's 20 amps. It performs the same function as the later models with the ETA pushbutton switch/breaker. It protects the dash wiring.
The 40 amp breaker won't protect the dash because the alternator can still feed the dash and all of it's wiring/loads with the engine running even with the breaker tripped. The wiring is sized to handle the alternator output of the stock 37ish amp alternator and the 20 amp fuse will blow to protect the dash wiring and kill the ignition power which will then kill the engine.
So........having both is a good thing for protection.
If you want to test the 40 amp breaker, I'd take it out of the boat and with a couple of short 12 gauge wires attached hook one end to a battery positive post and touch the other to the negative. It should trip immediately or real shortly after that.
Give it a while to cool off, reset it and check for continuity to tell you that it reset.
You could test it in the boat by touching the output wire to ground, but if things go wrong you could have a fire and some unwanted added excitement